Which is Better: the 2019 Kia Sportage or the 2019 Toyota RAV4?
The new 2019 Kia Sportage is a great option for those that enjoy the utility and flexibility of an SUV and the maneuverability of a compact car. The new Kia Sportage comes with a unique design that offers advanced technology, sophisticated amenities, and a fun-to-drive performance.
When you look at the compact SUV class, you will find that there are many impressive features and designs offered but none quite like the new Kia Sportage. Take a look at how the new Kia Sportage compares to the 2019 Toyota RAV4 and see for yourself.
Interior and Exterior Design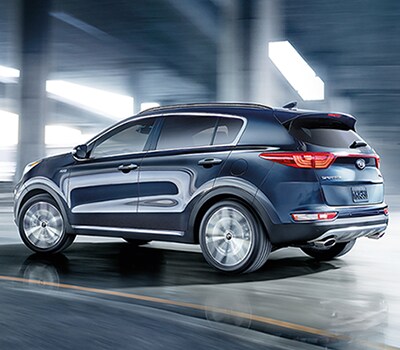 Interior Space: The Kia Sportage and the Toyota RAV4 have nearly identical amounts of passenger volume, and the RAV4 only has slightly more cargo space than the Sportage. However, your passengers will have more leg room in the second row of the Sportage than the RAV4.
Interior Features: The Sportage has quite a few more available and standard interior features for the base model than what you will find in the RAV4. You will find available heated front seats, dual-zone temperature control, and an auto-dimming rearview mirror as well as standard satellite radio for the Sportage that is not available for the RAV4.
Exterior Features: While many of the exterior features are the same for both models, the Sportage has the option of a windshield de-icer and standard auto-off headlights that you won't find on the base model of the RAV4.
Performance and Utility
Towing: The Sportage comes with a towing capacity of 1,650 pounds while the CR-V delivers 1,500 pounds of towing, making it possible to bring more equipment or luggage.
Drivetrain: Both the Kia Sportage and the Honda RAV4 come with standard front-wheel drive and available all-wheel drive, independent front and rear suspension, and a stabilizer bar.
Performance: The Sportage and RAV4 largely have similar engines with direct-injection technology and continuously variable valve timing. However, the RAV4 does offer more horsepower.
Pricing and Coverage
Pricing: You will be able to save more money or afford more available features with the Sportage since it has a lower base price than the RAV4.
Warranty Options: The Kia Sportage's basic warranty comes with 24,000 extra miles and powertrain warranty offers an extra 40,000 miles than what you will find for the RAV4.
View Inventory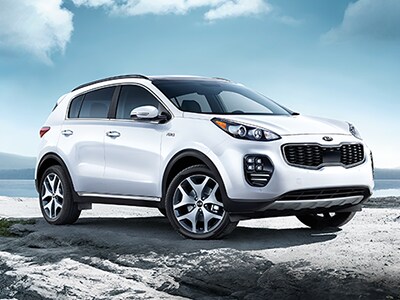 How to Choose?
If you're wondering which model is right for you, ask yourself how important interior features, cost of ownership, and additional exterior features are compared to a bit more cargo space and power. If you're like most folks, you will find that the new 2019 Kia Sportage offers the most for your money.
To see all the features and capabilities of the new 2019 Kia Sportage, schedule a test drive today!
Schedule a Test Drive